Restaurant design projects in Mallorca
At Virginia Pérez Interiorismo we have worked with multiple clients in the hospitality sector to imprint the vision and values ​​of the premises as faithfully as possible through interior design.
Are you opening a restaurant and looking for interior designers? Are you looking to give new life to your restaurant and are you considering renovating it?
In any case, we are eager to help you, advising you on your project and accompanying you until it sees the light, as we have been doing for years.
Restaurant interior design in Mallorca
Over the years we have accumulated experience and built a varied portfolio that includes some of the most relevant establishments on the island. Our focus on architecture and interior design focused on restaurants and hotels has led us to shape projects of a varied nature, from modern restaurants to hotel complexes, adapting in each case to the latest trends in interior design.
The decoration of a restaurant is a key aspect to attract customers and create a welcoming and appealing atmosphere. Flawless decoration doesn't guarantee the success of the venue, but its absence does ensure its failure.
The decoration can vary depending on the style and trends one wishes to follow, from a classic and cozy decoration to a modern and avant-garde design.
To decorate a restaurant in a welcoming manner, natural materials such as wood and metal can be used, along with warm tones and soft lights. Wall decoration is also important, and elements such as plants, paintings, and other ornaments can be used to create a relaxed and pleasant environment.
On the other hand, modern restaurant decoration is characterized by a minimalist and elegant style, with an emphasis on high-quality materials and technology. Bright tones and powerful lights are used to create a vibrant and appealing atmosphere.
Regarding restaurant decoration trends for 2023, eco-friendly and sustainable designs are expected to remain popular. Increased customization and innovation in decoration are also anticipated, focusing on the customer experience.
In conclusion, restaurant decoration is essential to attract customers and create a welcoming and appealing atmosphere. There are many options to decorate a restaurant, from a classic and cozy style to a modern and avant-garde design. It is important to stay updated on trends and ensure that the decoration matches the style and values of the restaurant.
The decoration of a design restaurant is crucial to create an elegant and sophisticated environment that attracts high-end customers. In this case, it is important to have a decorator specialized in high-standing design restaurants to achieve optimal results.
Only an architect with extensive experience and knowledge in the world of decoration can carry out such projects, where the integration between architecture and interior design must be sublime.
The decorator must be able to work in collaboration with the design and construction team to ensure that the project integrates harmoniously into the overall design of the restaurant, without anything seeming added later.
At Virginia Pérez, we have years of experience in restaurant design and understand the needs of a design restaurant. Working with us will give the aesthetics you seek for the venue.
Yes, we also develop interior design projects for any hospitality venue. We work hand in hand on the architectural project and develop custom furniture to meet the needs of the restaurant and create a cozy, comfortable, and aesthetic environment.
We also carry out renovation projects for venues to breathe new life into them in line with changing trends and market evolution.
At Virginia Interior Design, we have years of experience and dozens of partners in the construction and renovation sector, giving us the ability to exactly capture what the client has in mind, as well as advise on the subject to achieve the best possible result.
Restaurants design services in Mallorca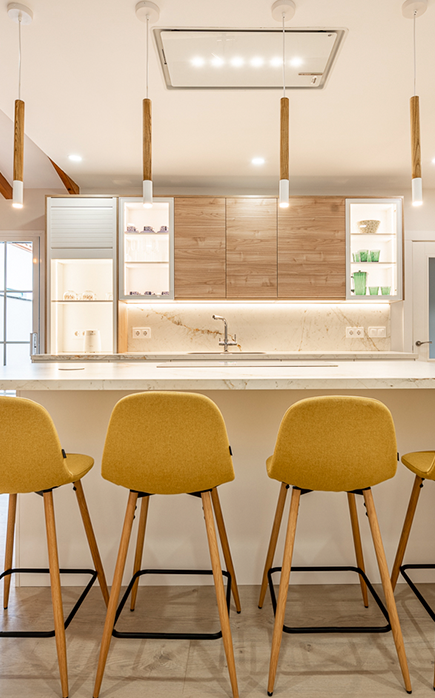 Kitchen design is my greatest passion within the interior design field.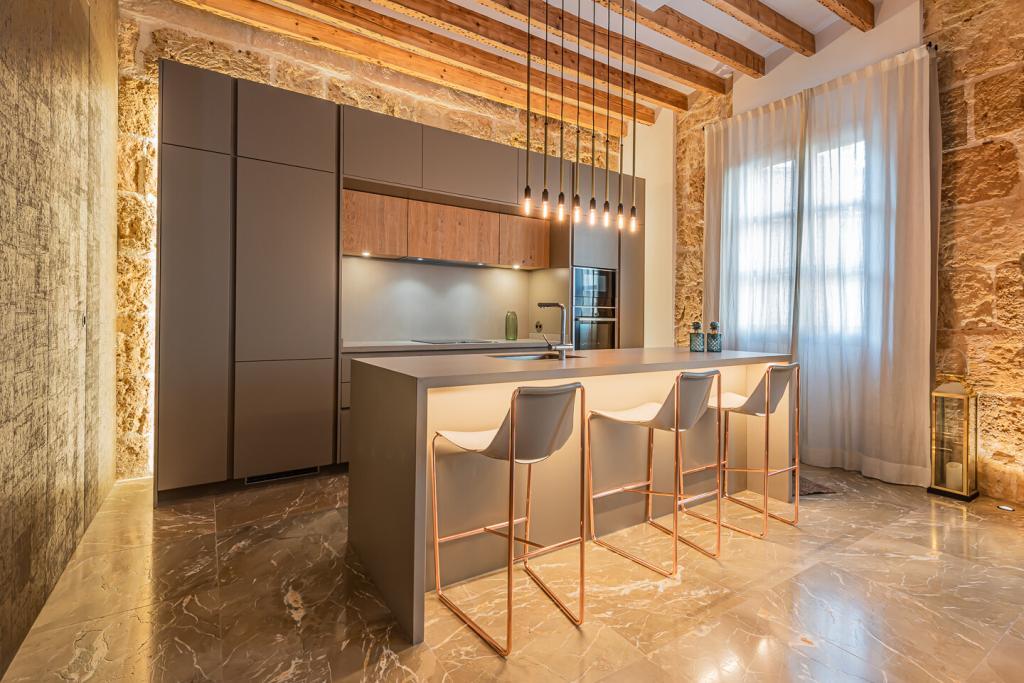 Furniture is the essence of any space. It brings its own personality to it and provides a
special identity.
If you have doubts about your project, I can help you. Not only the space but also where and
how.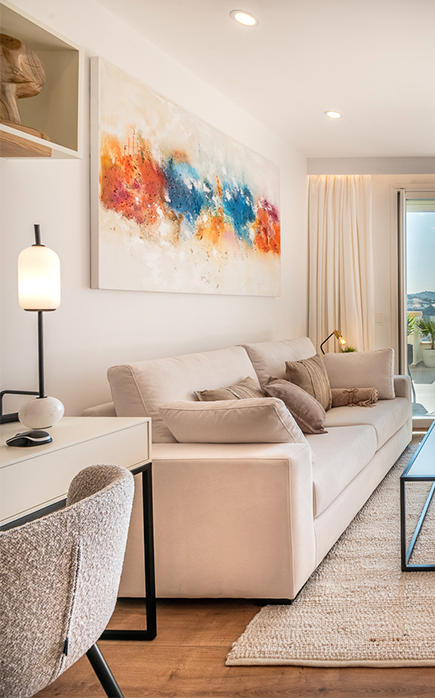 Interior design is the art of improving the interior of a space.
THE DIFFERENCE BETWEEN GOOD AND BAD ARCHITECTURE IS THE TIME YOU SPEND IN IT.
Latest content on interior design.