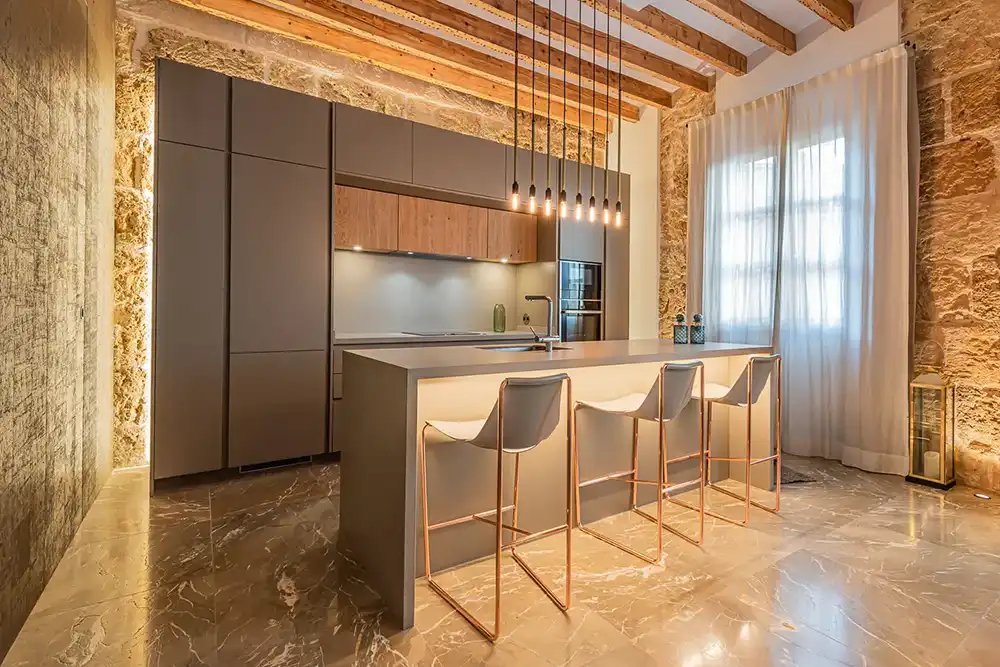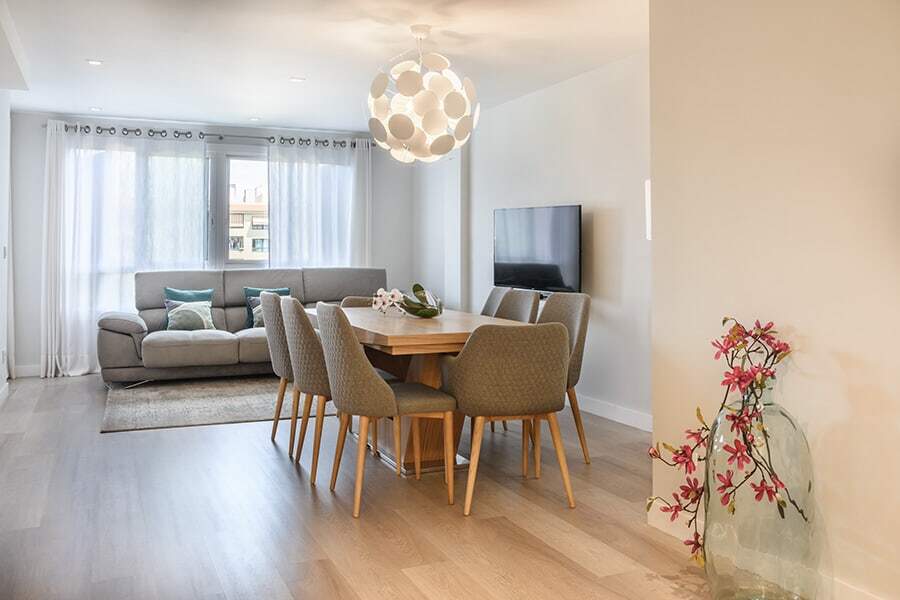 Interior designer in Palma de Mallorca
Looking for the balance between aesthetics, functionality and structural factors is my aim in every interior design and decoration project I embark on, ensuring that the needs of those who trust my work are satisfied.
Custom furniture design is my other great passion. I like to design unique pieces that adapt to spaces creating their own identity, giving each corner the character and exclusivity that it requires.
I am always striving to grow in my career as an interior designer and that is why I keep myself at the forefront of the latest trends. In my personal search for this continuous development any external stimulus becomes a new inspiration for me.
My experience as an interior designer in Mallorca has given me the opportunity to be in charge of a wide range of very important and interesting projects; from the interior design of restaurants, office spaces and hotels to that of family homes and private residences. Interior design and decoration studio in Mallorca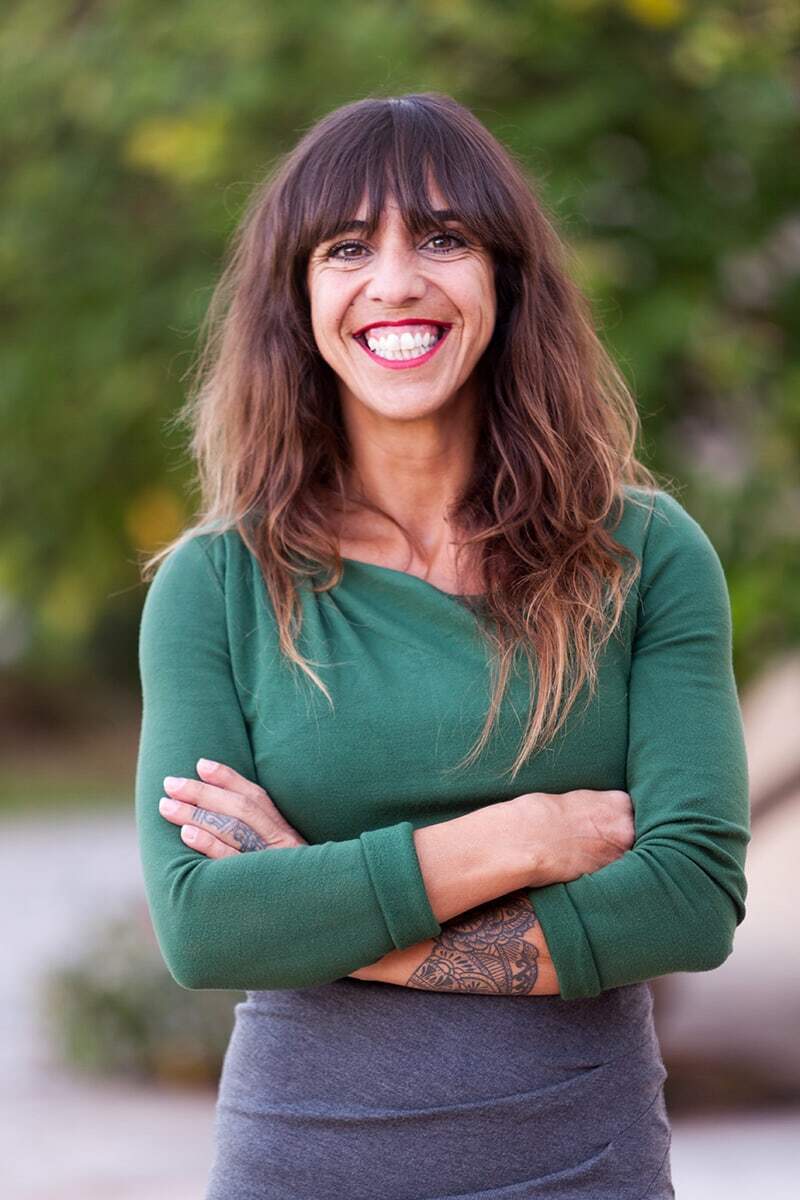 interior and furniture designer in Palma de Mallorca. Custom furniture design and interior decoration and refurbishing are, for me, a way of life. My great passion.
I consider myself a perfectionist and very detail-oriented. My obsession? Making my clients' ideas come true. At Virginia Pérez Interior Design I try to materialize every day the dreams of those who work with me.
My work method? I get involved to the maximum in all the designs, combining training and experience so that each project is different, innovative, personalized and tailored to your needs.
Interior designer in Palma de Mallorca
It could be said that interior design is the art based on improving the interior of a space. To do so, as a professional interior designer I have the mission to create pleasant and functional spaces, achieving a balance between beauty, wellbeing and practicality.
If you are looking for an interior design, decoration and home staging studio in Mallorca, in Virginia Perez Interior Design we provide you with love, quality and support throughout the entire project.
With more than 20 years of experience in this sector, we can offer personalized solutions to the needs of each of the projects in this, our incredibly beautiful island. We take care of any aspect related to interior architecture: from the concept proposal to any aspect related to interior renovation and home staging. We can offer you as a result an adapted space with an identity of its own.
Modern or classic interior design, ecological interior architecture? If you don't know what you are looking for, you do not have to worry about a thing because we also offer you with all the advice needed on interior design and decoration in Mallorca.
It is very common to confuse both concepts, especially if we consider that there are certain similarities between interior design and decoration.
The main objective of interior renovations is to modify a space according to the needs of each person, while the people in charge of carrying out this type of project are known as interior designers or interior decorators.
Another of the details that must be taken into account when we talk about interior design is that, as a general rule, work is done on spaces that are already built. However, the professional must have knowledge of architecture since certain works related to the field of architecture are usually required in the interior design field.
On the other hand, it should be noted that the interior decorator is responsible for improving the aesthetic appearance of a space with the aim of creating harmony and beauty at a visual level. The main characteristic of interior decoration is that the professional must improve a space without modifying it. Therefore, it is common for the specialist to play with lighting or colors to improve the aesthetics of a room. In addition, they will have the possibility of organizing the space to achieve a much more optimal result.
We spend many hours in our homes, especially if we take into account the recent events that have affected the world. Enjoying a comfortable, functional, and beautiful home has become a primary need for many people, especially if we consider that the current conditions forced us to implement a number of changes in our home.
Hiring a specialist in interior design is, without a doubt, one of the most highly recommended options that you have at your disposal. The interior designer is a professional who will consult you and guide you throughout your project. In case you choose Virginia Pérez Interior Design, you should know that we have a wide and extensive experience in this sector. We are specialized in all types of projects (decoration, styling, interior design, and home staging), focused on private homes and all types of businesses and companies.
We offer you the possibility to contact us, and we will explain everything we can do for you with no expressed initial commitment. We will be pleased to know about your project, and we will offer you an interior design consultancy in Mallorca in this process of change. This will not only improve the aesthetics and functionality of a space but will also improve your quality of life. What are you waiting for to contact us?
If you are in Palma de Mallorca and you are looking for an interior design studio or an interior decoration solution, do not hesitate to contact us with any questions you may have. Our clients rate us as one of the best interior design companies in Palma de Mallorca.
As specialists in interior architecture, we offer a wide variety of styles, from modern designs to more classic ones, including contemporary and ecological designs. Our methodology focuses on identifying the environmental impacts of each phase to reduce them as much as possible.
Our personalized service is tailored to your personal needs. We provide our expertise in homes, commercial premises, and office spaces in Palma, showcasing our high level of professionalism and extensive experience.
Therefore, if you choose Virginia Pérez Interior Design, we can ensure that you will design the home of your dreams with our assistance. Our goal is not only to modernize the aesthetics of your space but also to make it functional, practical, and comfortable, which are indispensable aspects for any living or working environment.
If you have any questions or doubts related to our services, please feel free to contact us. We are here to provide answers and address any concerns you may have.
Interior design in Palma de Mallorca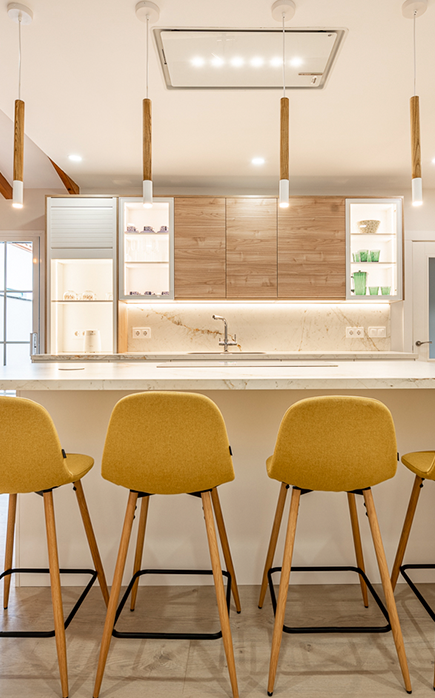 Kitchen design is my greatest passion within the interior design field.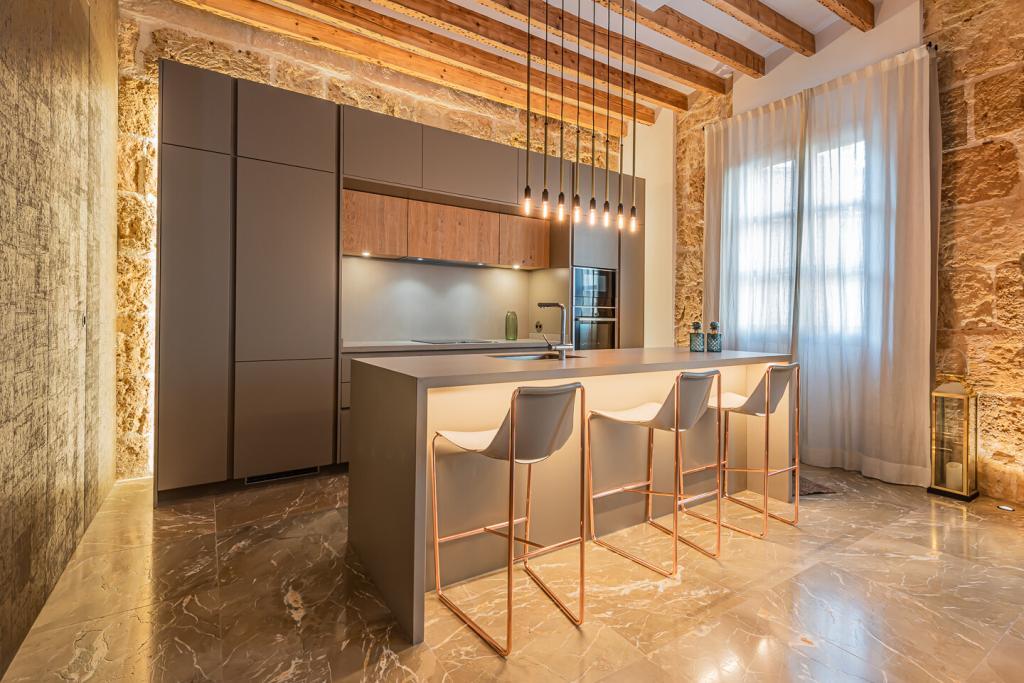 Furniture is the essence of any space. It brings its own personality to it and provides a
special identity.
If you have doubts about your project, I can help you. Not only the space but also where and
how.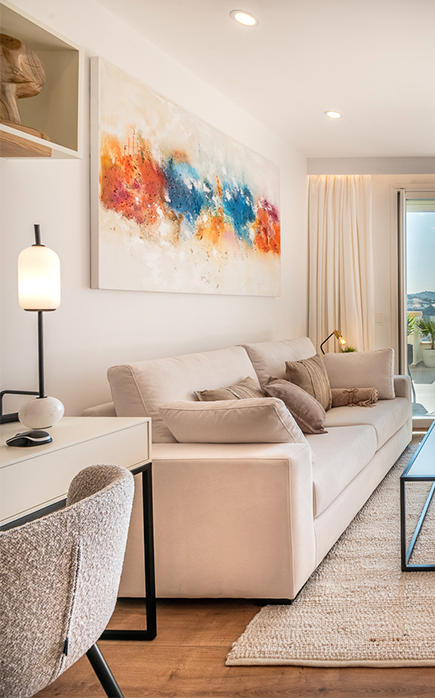 Interior design is the art of improving the interior of a space. Pedro Juan Ortega
Professional service shows good taste and experience. Totally recommended!
This is the second time I have worked with Virginia, and I was once again very satisfied. It exceeded my expectations. It seems to recognize all your needs. I recommend without a doubt.
I was amazed by the concept and creativity, a great professional who does not leave out even the smallest detail, along with the exquisite professional treatment, without a doubt I will recommend it to those around me.
Virginia's work renovating our house was simply spectacular!! She has very good ideas and at the same time knows how to listen and adapt to the client's wishes. It offers a comprehensive service throughout the entire process. More than satisfied with the final result and 100% recommended 👍👍 Thanks a million Virginia!!
As a professional in the sector I have the pleasure of working with Virginia on the different projects we are collaborating on. I enjoy joining forces with such a creative, professional and close person at the same time. I hope to continue working with her on many more projects. Thanks a million Virginia!! Esti garcia
Original design, furniture and special lighting for my project. Very happy with the result of Virginia's interior design.
EVERYTHING IS DESIGN,
AND THE QUALITY OF THE DESIGN AFFECTS THE QUALITY OF OUR LIVES
Interior designer, decorator and custom furniture designer in Mallorca
Latest content on interior design